Appearances
Featured Appearances
April 24, 2023
Sam Harris ON: How To Break Your Social Media Habits & Ways to Master Your Anxious Thoughts
On Purpose with Jay Shetty
March 14, 2023
#365 – Sam Harris: Trump, Pandemic, Twitter, Elon, Bret, IDW, Kanye, AI & UFOs
Lex Fridman Podcast
January 2, 2023
Dr. Sam Harris: Using Meditation to Focus, View Consciousness & Expand Your Mind
Huberman Lab
November 20, 2022
Sam Harris
Club Random with Bill Maher
May 18, 2021
509: Sam Harris | Making Sense of the Present Tense
The Jordan Harbinger Show
January 25, 2021
"Sam Harris"
SmartLess
September 25, 2020
LET'S BE REASONABLE: Sam Harris and Rufus in Conversation
The Next Big Idea
July 17, 2019
Suffering vs. Satisfaction, Part 2
The School of Greatness
July 15, 2019
Mindfulness vs. Happiness, Part 1
The School of Greatness
All Appearances
August 9, 2023
Understanding Power, Corruption, Politics, AI, Religion, Tribalism & Free Speech | Sam Harris PT 2
Impact Theory with Tom Bilyeu
August 6, 2023
WARNING By Sam Harris: ChatGPT Could Be The Start Of The End. AI "Could Destroy Us, The Internet And Democracy"
The Diary Of A CEO with Steven Bartlett
June 30, 2023
#661 - Sam Harris - How To Take Control Of Your Mind
Modern Wisdom with Chris Williamson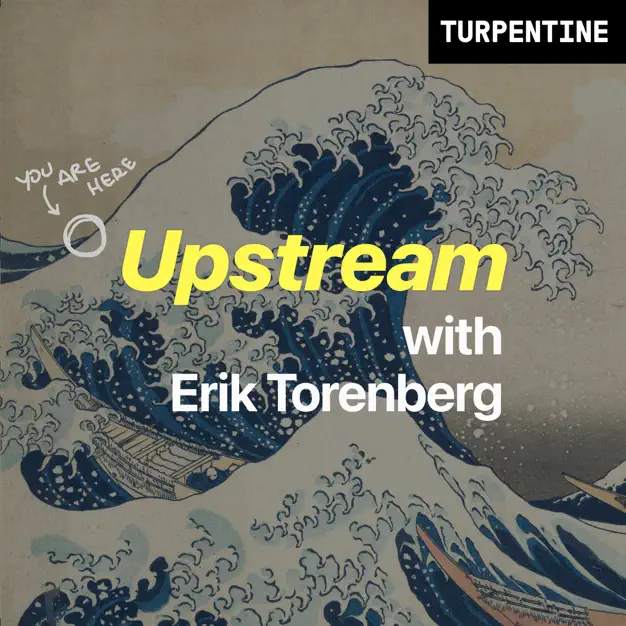 May 28, 2023
E10: Sam Harris on Populism, Polarization, and His Beef with the Left and the Right
"Upstream" with Erik Torenberg
May 23, 2023
Sam Harris: A Rational Mystics Guide To Consciousness & Awakening | Know Thyself Podcast EP 47
Know Thyself with André Duqum
April 24, 2023
Sam Harris ON: How To Break Your Social Media Habits & Ways to Master Your Anxious Thoughts
On Purpose with Jay Shetty
April 14, 2023
Sam Harris: Consciousness and Spirituality without Religion
Ye Gods! with Scott Carter
April 12, 2023
Activists Capturing Institutions, Censorship and Twitter Toxicity, and Woke Untruths, with Sam Harris | Ep. 527
The Megyn Kelly Show
March 14, 2023
#365 – Sam Harris: Trump, Pandemic, Twitter, Elon, Bret, IDW, Kanye, AI & UFOs
Lex Fridman Podcast
February 18, 2023
Sam Harris on Stoicism and Mindfulness Practice
The Daily Stoic
February 6, 2023
Sam Harris on Meditation, Mindfulness, and Morality
EconTalk
January 2, 2023
Dr. Sam Harris: Using Meditation to Focus, View Consciousness & Expand Your Mind
Huberman Lab
November 20, 2022
Sam Harris
Club Random with Bill Maher
October 29, 2022
Sam Harris on Whether Religion Really Does Make Everything Worse
The Good Fight
October 18, 2022
Open the Pod, Dave (with Sam Harris)
Very Bad Wizards
July 27, 2022
A Christian and an Atheist Search for Common Ground with Sam Harris
Uncommon Ground with Van Jones
June 8, 2022
#599: New Insights from Sam Harris, Dr. Peter Attia, Ramit Sethi, and Elizabeth Gilbert
The Tim Ferriss Show
March 28, 2022
Sam Harris – Matters of Race, Matters of Mind
The Glenn Show
February 2, 2022
Sam Harris: What is the Illusion of Self?
Into the Magic Shop
January 30, 2022
#44 - The Fungus Effect Part 7: Through the Looking Glass
Labyrinths: Getting Lost with Amanda Knox
January 17, 2022
Sam Harris: What The Hell Happened?
Uncomfortable Conversations with Josh Szeps
October 30, 2021
Special: Interview with Sam Harris on Gurus, Tribalism & the Culture War
Decoding the Gurus
October 11, 2021
Andrew Yang & Sam Harris on the Future of American Democracy
Forward
September 19, 2021
The self delusion: Sam Harris
The Life Lessons Podcast
August 23, 2021
How Not To Ruin The Dinner Party: A Conversation with Sam Harris
The Unspeakable Podcast
July 8, 2021
Psychedelics with Sam Harris
The Prof G Pod with Scott Galloway
May 26, 2021
EXCLUSIVE: Sam Harris – Full Interview
Will & Woody
May 20, 2021
#185 – Sam Harris: Consciousness, Free Will, Psychedelics, AI, UFOs, and Meaning
Lex Fridman Podcast
May 18, 2021
509: Sam Harris | Making Sense of the Present Tense
The Jordan Harbinger Show
May 13, 2021
#39 - Sam Harris
Chris Evans - How to Wow
April 30, 2021
25. Sam Harris: "Spirituality Is a Loaded Term."
People I (Mostly) Admire
March 25, 2021
Sam Harris: Transcend the Illusion of Self
Mayim Bialik's Breakdown
February 8, 2021
Sam Harris on Threats to Freedom of Speech
The Ayaan Hirsi Ali Podcast
February 7, 2021
224. Questioning Sam Harris
The Jordan B. Peterson Podcast
January 26, 2021
74. How to master your emotions, w/ Sam Harris
Masters of Scale
January 25, 2021
"Sam Harris"
SmartLess
December 14, 2020
Sam Harris on Political Tribalism, Cultural Divisions and Finding Inner Peace | Ep. 37
The Megyn Kelly Show
December 7, 2020
#306 A Meditator in the Arena | Sam Harris
Ten Percent Happier with Dan Harris
September 25, 2020
LET'S BE REASONABLE: Sam Harris and Rufus in Conversation
The Next Big Idea
September 10, 2020
631 - Consciousness vs Morality with Sam Harris
The James Altucher Show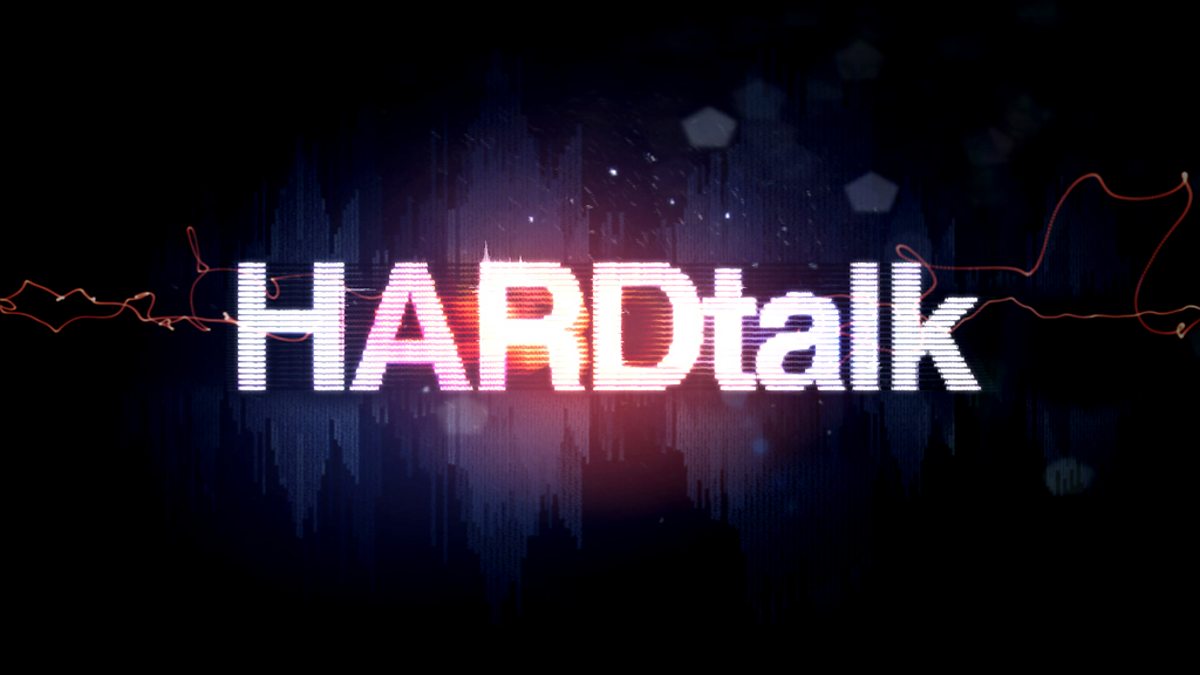 September 9, 2020
Sam Harris, author and neuroscientist
BBC HARDtalk
August 12, 2020
Sam Harris on the value of conversation
The Book Club
August 12, 2020
Seize The Reins of Your Attention With Sam Harris
The Chase Jarvis LIVE Show
May 21, 2020
E80. Sam Harris Says You Can't Become Happy, You Can Only BE Happy
Walk-Ins Welcome with Bridget Phetasy
May 21, 2020
Moral Illusions
The Prof G Show with Scott Galloway
May 15, 2020
#433: Sam Harris on Psychedelics, How to Cope During a Pandemic, Taming Anxiety, and More
The Tim Ferriss Show
May 7, 2020
Consciousness & COVID Ethics (with Sam Harris)
Stay Tuned with Preet
March 24, 2020
#100 – Sam Harris, Ph.D.: COVID-19—Comprehending the crisis and managing our emotions
The Peter Attia Drive
January 16, 2020
Sam Harris Returns
Armchair Expert with Dax Shepard
December 18, 2019
E561 Sam Harris (part II)
Penn's Sunday School
December 16, 2019
E560 Sam Harris (part I)
Penn's Sunday School
November 15, 2019
11: Sam Harris - Fighting with Friends
The Portal with Eric Weinstein
October 25, 2019
Sam Harris Explains Why There's No Free Will
Inside the Hive by Vanity Fair
October 21, 2019
Sam Harris - enlightenment, real meditation, and consciousness explained
The Kevin Rose Show
July 17, 2019
Suffering vs. Satisfaction, Part 2
The School of Greatness
July 15, 2019
Mindfulness vs. Happiness, Part 1
The School of Greatness
June 25, 2019
#128 Sam Harris on How to Instantly Achieve a Calm State
Impact Theory with Tom Bilyeu
June 25, 2019
Sam Harris on Love, Marriage & Breaking Bad Habits
The Femsplainers Podcast
June 13, 2019
Future Consequences
TED Radio Hour
May 21, 2019
How to Separate Personal and Professional Values
The Minimalists Podcast
May 7, 2019
Recode Decode: Sam Harris
Decoder with Nilay Patel
February 19, 2019
#1241 - Sam Harris
The Joe Rogan Experience
December 20, 2018
#34 – Sam Harris, Ph.D.: The transformative power of mindfulness
The Peter Attia Drive
November 22, 2018
EXPERTS ON EXPERT: Sam Harris
Armchair Expert with Dax Shepard
October 30, 2018
Sam Harris on using reason to build our morality
The TED Interview
October 29, 2018
Sam Harris, Ph.D. — How to Master Your Mind (#342)
The Tim Ferriss Show
October 12, 2018
The Illusion of Free Will, with Sam Harris
StarTalk Radio
April 17, 2018
#1107 - Sam Harris & Maajid Nawaz
The Joe Rogan Experience
September 12, 2017
On Terrorism | Sam Harris
The After On Podcast
April 3, 2017
#940 - Sam Harris & Dan Harris
The Joe Rogan Experience
June 2, 2016
#804 - Sam Harris
The Joe Rogan Experience
October 6, 2015
Episode 75: A Golden Shower of Guests
Very Bad Wizards
July 8, 2015
Sam Harris on Daily Routines, The Trolley Scenario, and 5 Books Everyone Should Read (#87)
The Tim Ferriss Show
April 28, 2015
#641 – Sam Harris
The Joe Rogan Experience
February 27, 2015
Episode 63: Stalemates and Closets (with Sam Harris)
Very Bad Wizards
December 15, 2014
Episode 59: Tumors all the way down (with Sam Harris)
Very Bad Wizards
September 1, 2014
#543 - Sam Harris
The Joe Rogan Experience
June 17, 2014
#14: Sam Harris, PhD - Spirituality, Neuroscience, Meditation, and More
The Tim Ferriss Show
October 29, 2013
#410 - Sam Harris
The Joe Rogan Experience
March 7, 2012
#192 - Sam Harris
The Joe Rogan Experience